DISCLAIMER: WORKSHOP IS FULLY BOOKED!
Discover the dynamic fusion of TV and TikTok in a workshop led by experts Said Cassim and Amr Ammar, Creative Agency Partners at GBS METAP, TikTok UAE, alongside Farah Mansour, Head of Social and Digital at FP7 McCANN CAIRO Egypt. This 2-hour workshop on Monday the 25th unveils the secrets of their synergy. It's a knowledge-packed journey you won't want to miss!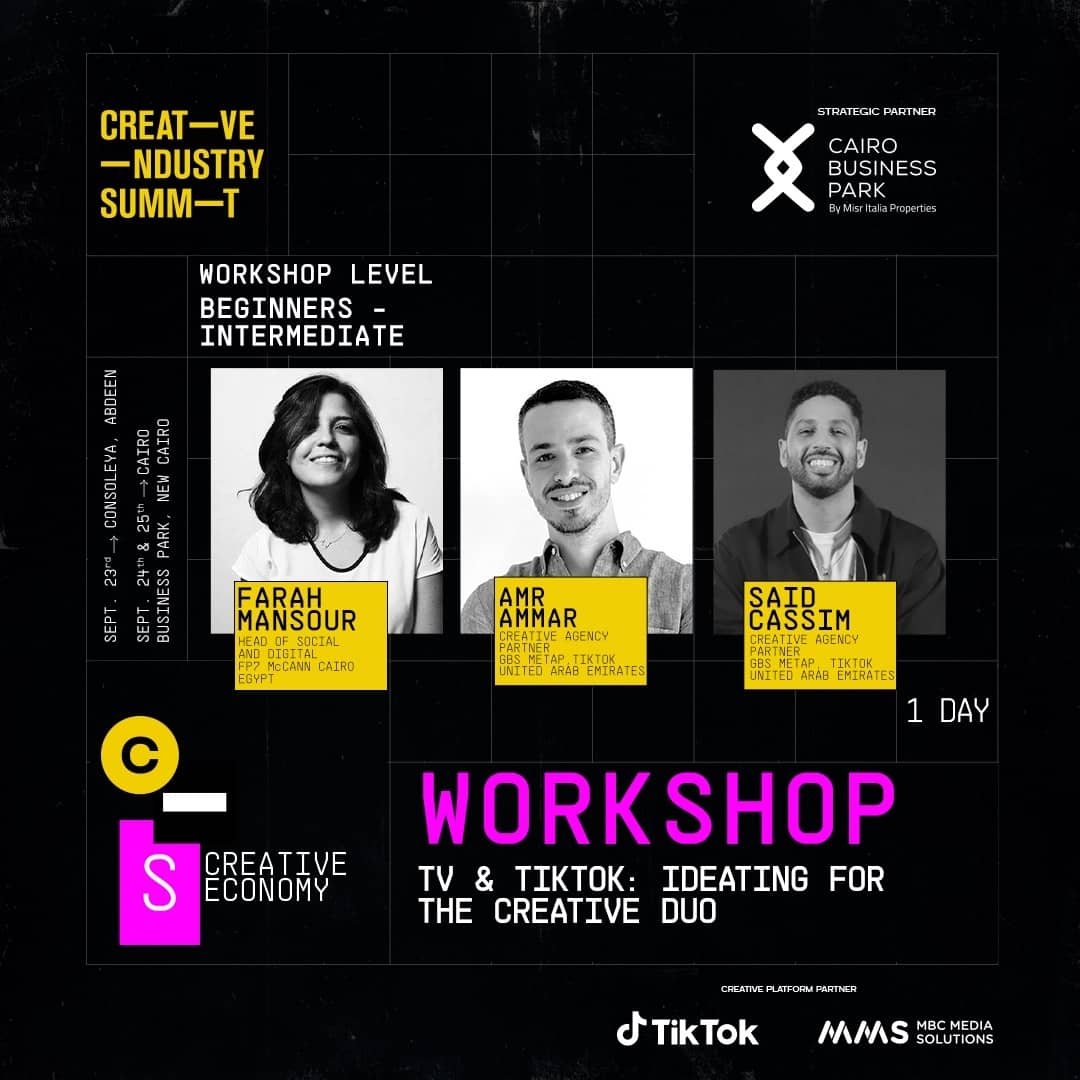 Level: Beginners – Intermediate
Duration: 2 Hours
Pricing: WORKSHOP IS FULLY BOOKED!
Outcomes:
In this workshop, you'll learn all about:
TikTok & TV: How they perfectly complement each other.
How to re-imagine your TV idea for TikTok.
Remixing TV content on TikTok AKA TVToks.
How to extend your big idea with content creators.
Case study unpacked with FP7 McCann.