DISCLAIMER: WORKSHOP IS FULLY BOOKED!
Embark on a creative journey like no other guided by the dynamic duo, Tariq Ali, Founder of Zanad & Mohamed Adeeb, the renowned Egyptian Writer & Director. Join us on Monday, Sept. 25th for a transformative 4-hour experience that unravels the process of turning concepts into captivating animated stories. This workshop sets the stage for unlocking your animation potential, get ready to breathe life into your imagination and turn it into an animated masterpiece!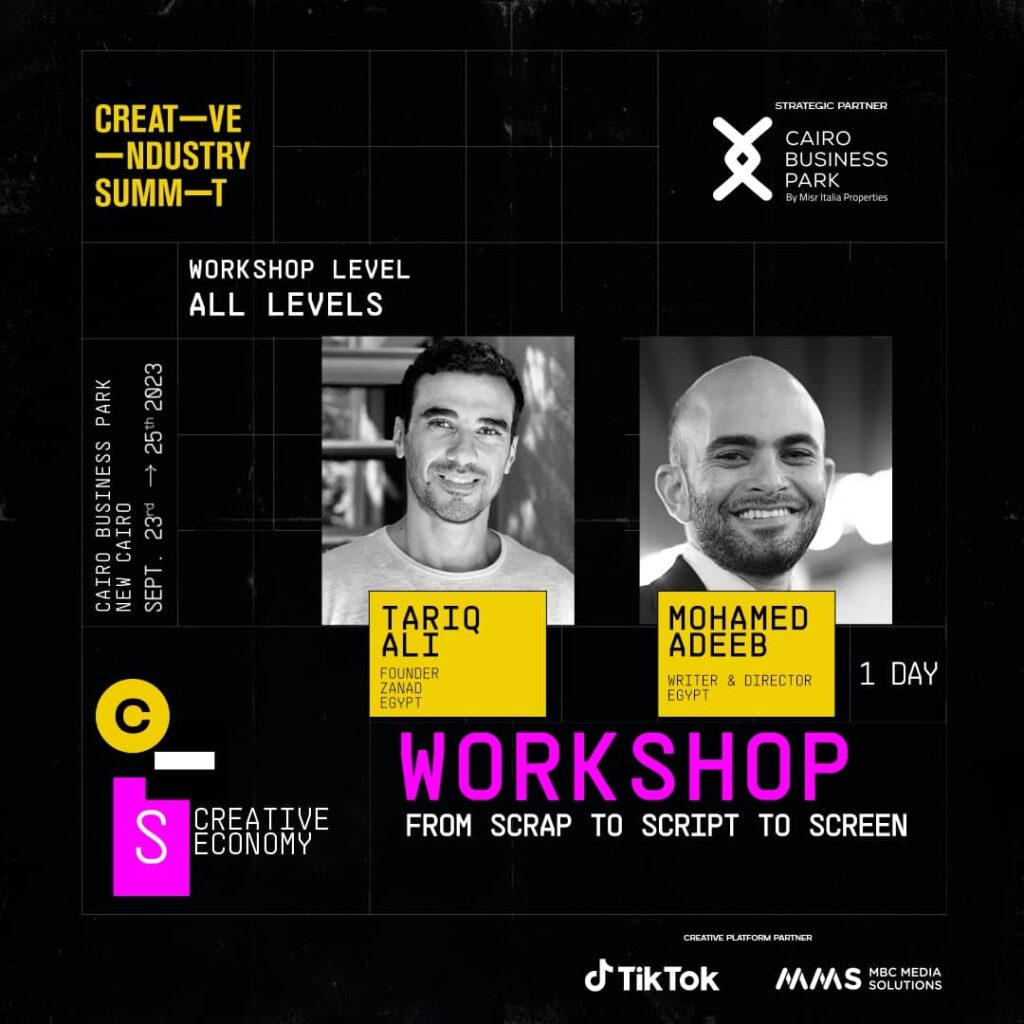 Level: All levels
Duration: 4 Hours
Pricing: WORKSHOP IS FULLY BOOKED!