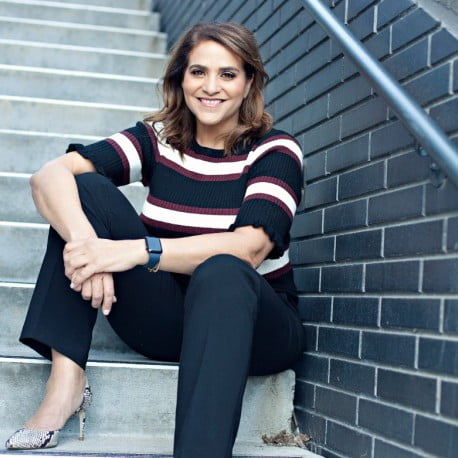 Maha has a reputation for delivering results and ability to manage projects from inception to execution with creative, strategic and analytical drive. Raised and educated in the USA to Egyptian parents, she is home in both West and Arab worlds. Maha is all about relationships – building them, nurturing them and serving them. She thrives on storytelling, building scalable campaigns and thought leadership. Maha is calm in a crisis and loves to lead and train teams.
She helped some of the worlds largest tech companies launchpad into the Middle East market from a comms, policy and business development perspective – from Netflix and Udacity to Careem (Uber / Middle East) and much more. She also served as the Head of Global Communications and Public Policy for Google MENA. Maha was the Founding Managing Director of Promoseven Weber Shandwick, setting up 19 PR offices in the Middle East and launched more than 14 mobile networks across the region and Africa while at Orascom Telecom. She supported the largest IPO in the history of Egypt and the largest acquisition in the history of Egypt, both while serving Orascom Telecom and Naguib Sawiris. She now serves as the Chief Value Officer for Gary Vaynerchuk and Executive Vice President of Business Development for VaynerX.
She has media trained several Fortune 500 CEOs and high profile executives from Google, Microsoft; YouTube, Mastercard and Netflix among others. As a Communications Coach, she trains individuals on everything from public speaking and storytelling to reputation management and personal branding. She has been named one of the most impactful Egyptians of 2019 and has been nominated as one of Forbes Power women of the Middle East region for 2020.
She is the founder of Organizational Consultants, a strategic communications consulting firm and founder of Digital & Savvy – a blog about communications in the Middle East.
Maha holds a Masters Degree in Communications from Minnesota State University, along with an Undergraduate Degree in International Business and Marketing. Maha serves on the Advisory Board of AllStar.gg, an esports company, and is a Mentor in Residence for TechStars. She is the host of SavvyTalk, a podcast about all things communications, and resides in Minnesota.