DISCLAIMER: WORKSHOP IS FULLY BOOKED!
Ready to dive into the world of captivating storytelling? Join the "Podcasting 101" workshop and let the magic of audio narratives unfold. This beginner's session on Sunday the 24th, led by Alaa El Sheikh, Creative Director at Fp7Mccann Cairo, unlocks the art of podcast preparation, initiation, editing, writing, and distribution—all in just 3 enriching hours. Discover the secrets to crafting engaging podcasts and sharing your voice with the world.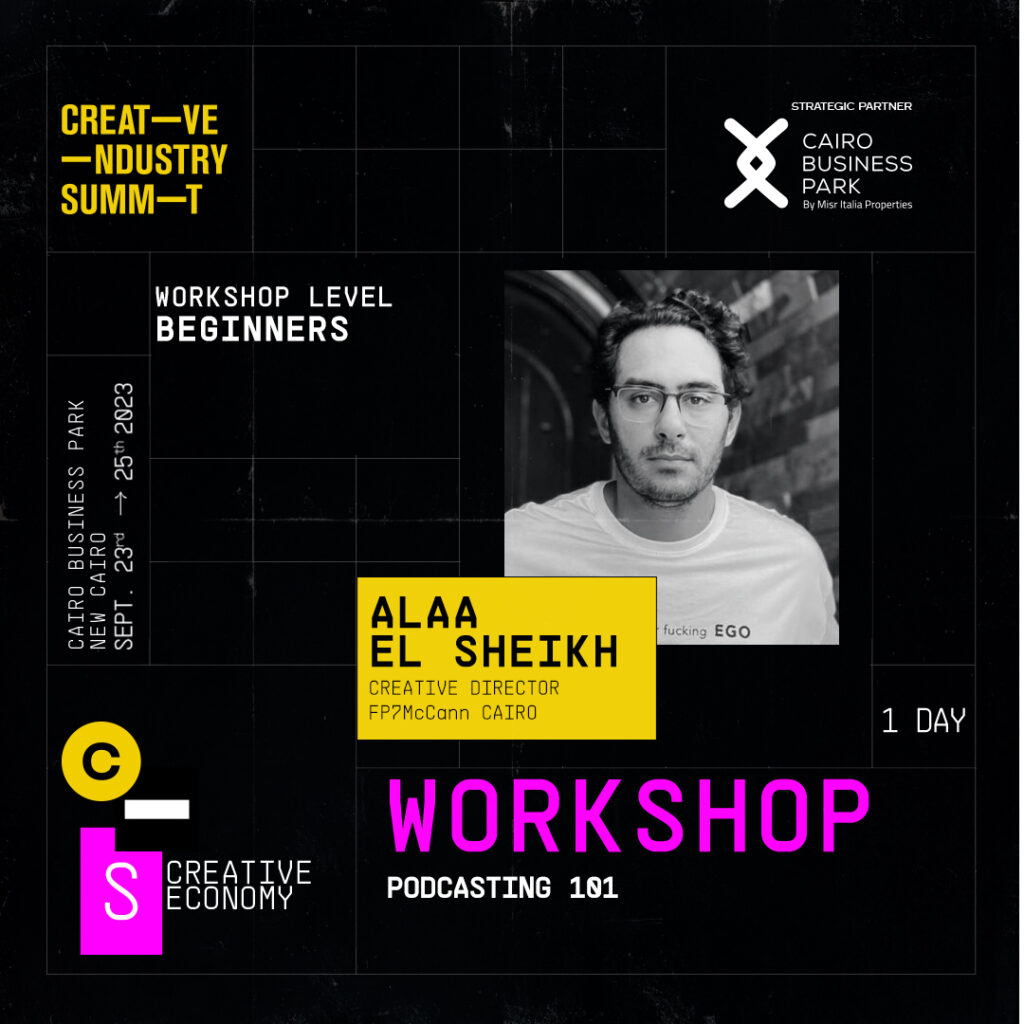 Level: Beginners
Duration: 3 Hours
Pricing: WORKSHOP IS FULLY BOOKED!
Outcomes:
In this workshop you'll learn about:
Preparing your podcast
Starting your own podcast
How to edit your podcast
Basics of podcasts
Writing your podcast
How to distribute your podcast