Unlock your public speaking skills with Rana Arafa! Public speaking is one of the most important skills you can have as a creative professional. This is your opportunity to stand out, break the fear barrier and master the art of public speaking.
The workshop will be conducted on May 12th & 13th.
Price: 1,370 EGP (incl. VAT)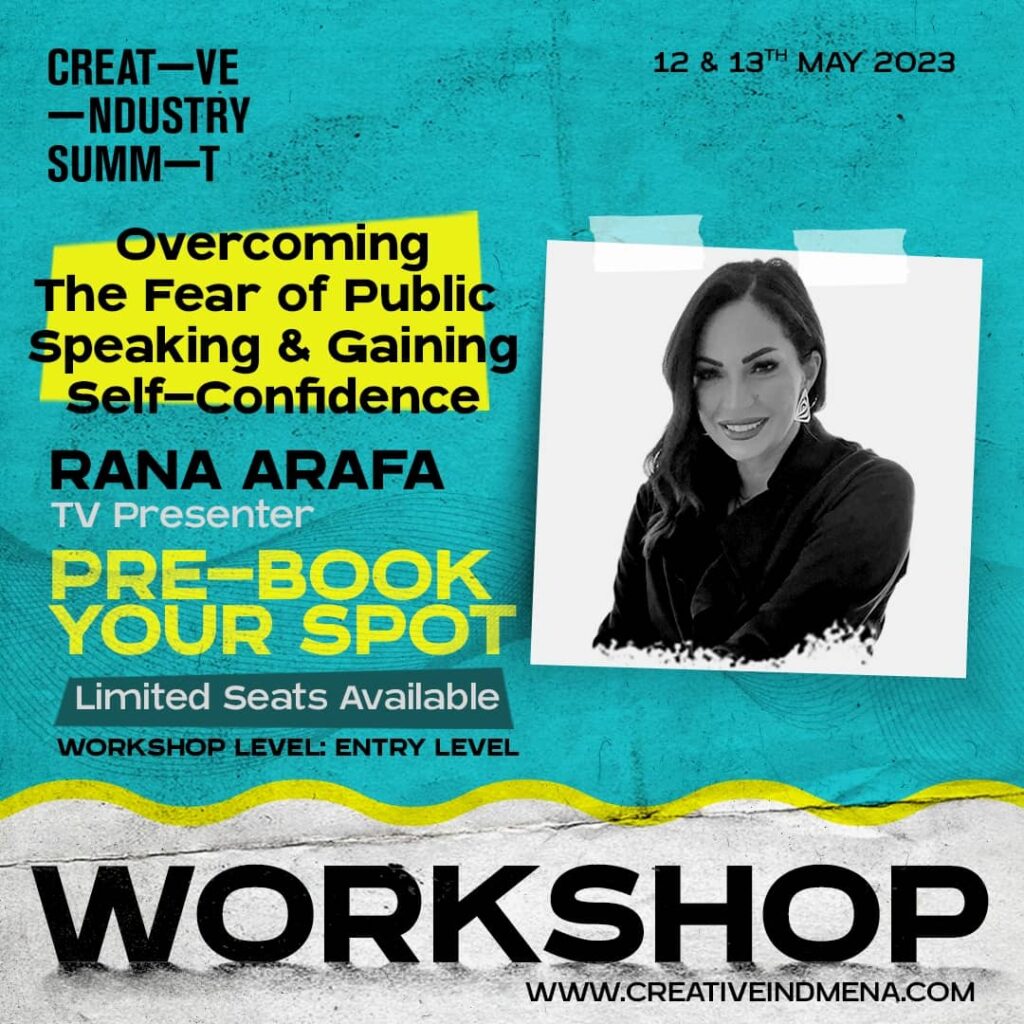 During this workshop, you will learn:
How to be emotionally intelligent
How to deal with the different emotions that you go through
How to deal with your colleagues & managers
How to talk in meetings & events
How to always feel confident
Pre-book your spot now by simply filling in the form below. Once confirmed, you will receive an email with a payment link to confirm your registration.
Don't miss this incredible opportunity to learn from one of the best in the industry. Seats are very limited, so book your spot today!