Do you want to take your design skills to the next level? Get ready to deep dive into "Design Hacks" with Mohamed Radwan.
As an International Award Winning Architect, Design Manager, and Founder of Cairo Designathon, Mohamed has extensive experience in developing innovative and creative solutions to design challenges. In this workshop, he'll share his secrets for unlocking your creativity, optimizing your design process, and producing exceptional work.
The workshop will be conducted on May 12th.
Price: 1,050 EGP (incl. VAT)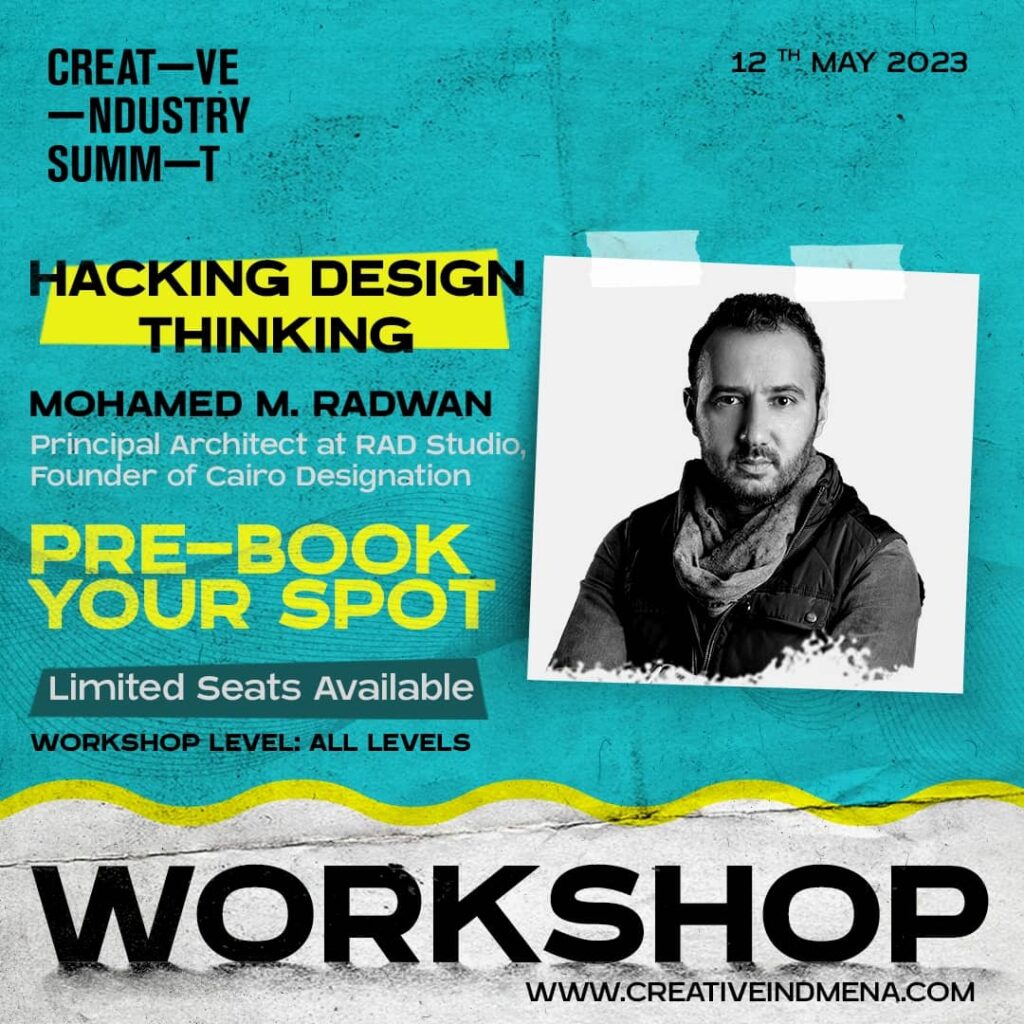 During this workshop, you will learn:
Unlocking creativity & innovation through design thinking
Understanding the methodology of design thinking
Being able to apply creative problem-solving to a wide range of business applications
Pre-book your spot now by simply filling in the form below. Once confirmed, you will receive an email with a payment link to confirm your registration.
Don't miss this incredible opportunity to learn from one of the best in the industry. Seats are very limited, so book your spot today!